*links are affiliate. Thank you for supporting my blog and my family.
I'm changing it up a bit this week. Rather than sharing my activities for each day broken up by the day of the week. I think it would be easier to just share all the activities and give a little bit more of an explanation and how you can do the activity yourself at home.
Weekly Activities:
Pretend Play (Space Food) - The girls and I played with their kitchen and all the pretend food. Rather than the usual scenarios we changed it up and pretended we were all in space. She pretended the food was floating. I think this is a great way to lead into a space unit. I actually just learned that Nasa has a
Kids Club
with a number of fun activities for kids to do at home.
Baby Boo Boos - I found our collection of bandaids and took out the ones from the Target Dollar Spot. The girls pretended their baby dolls and barbies had "boo boos" and they put bandaids on them. They practiced opening the bandaids and peeling them off without messing them up. It was definitely a challenge for my youngest and I expected that so she needed help, but she had fun with it. Now she likes to pretend that stickers are bandaids and put those on her baby dolls and barbies. The activity kind of reminds me of the book "
All Better
" which is one of our favorites.
We also used this activity to compare sizes and shapes. The bandaids were different sizes and shapes so my oldest told me which were different and the same and which shapes were he largest and the smallest. It was cute when she started singing "Mommy called the doctor and the doctor said..."
Fruit Loops Rainbows - I found a Rainbow template in my
Mailbox Gold
subscription. I found a free one
here
that is similar. Using Fruit Loops cereal my girls put the different colors on the rainbow. I let them choose how they wanted to do it. My oldest made a pattern and then changed it up a bit, while my youngest was partial to the color purple.
Tracing Teddy Bears - This was a fun quick activity. My oldest found a teddy bear/baby doll and I helped her trace it on a piece of white paper. She then colored it in.
Ice Cream Shapes - I cut out 3 triangles (for ice cream cones) and a bunch of circles. I probably should've used colored paper but we colored it ourselves instead. Using the pieces my oldest had to put the shapes together to make ice cream cones. After she assembled it, we had a little fun and I cut out some whipped cream for her to add.
Number Builds - Using Megabloks my kids built towers but to make it more educational and challenging for my oldest, I gave her a number of blocks to use. I would say 4 blocks and she would set out and stack 4 blocks. Then I would have her add 3 and she would add 3 more. Then she would have to count and tell me how many blocks she had altogether.
Next Week
I'm excited to do some tie dying with my girls next week. I'm hoping it all comes next week, otherwise we will do it when it arrives. We also have planned to dye some wooden blocks that my husband cut for us.
Purchases
Amazon
The Next Level Mens T-Shirt
(White) - These are my absolute favorite t-shirt for Scott. They are the softest shirts, very reasonably priced, and I ordered him one in white for the girls and I to tie dye. I'm actually ordering a second one. I don't know how they will do with the tie dye, but some of the cotton shirts I've seen are very stiff.
Tulip One-Step Tie-Dye Kit
- This is the kit I purchased. I am more interested in a more subtle tie dye look (the watercolor method). Rather than mixing these up and making them a liquid I'm going to use them as powder on ice.
Rabbit Skins Toddler Girl Cotton Short Sleeve Dress
- I got one for each girl. In addition to tie dying a t-shirt for the girls, I wanted to do make some cute tie dye dresses. They were sold out of the solid white in the size for my youngest so I ordered 2 of the white with the ballerina stripe which I think will look super cute once we tie dye it.
Target
Swirl & Style Tie Dye Studio Activity Kit
- I ordered one of these as a birthday gift and then decided to order a second to use with my girls. Even though I'm going to let them partake in the ice watercolor tie dying, I wanted my oldest to be creative and do her own thing. This is a "no mess" way of doing tie dying. You put the shirt or whatever you want in the ball and close it up. Then you use the dye containers and put them in the little holes and squeeze. I'm excited to try it out.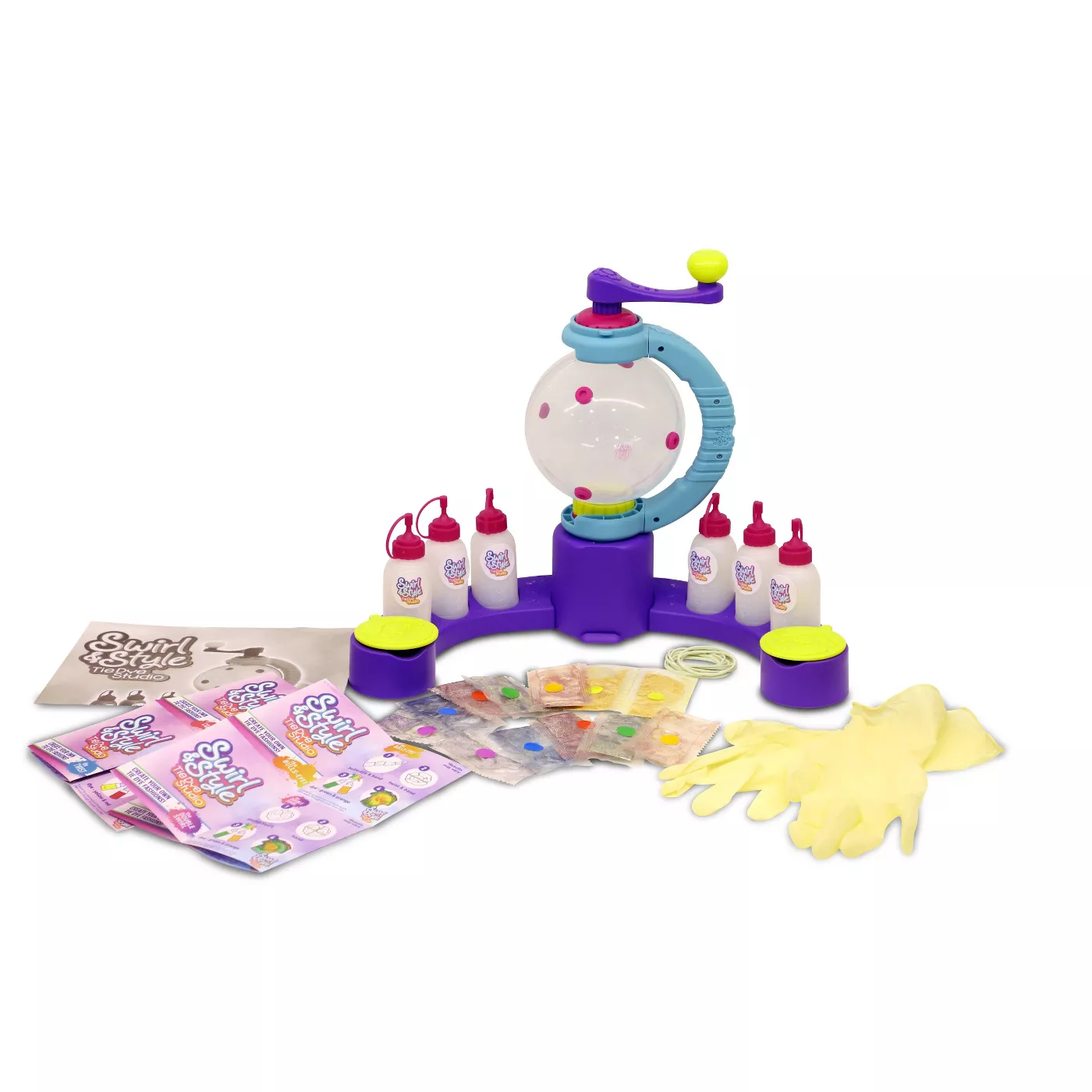 Girls' Short Sleeve T-Shirt Cat & Jack
- This shirt was only $3.20 which is much less than anything I could find on Amazon. I probably should've ordered two of them. This is what we are going to dye for my oldest.
McCormick 4ct Assorted Food Color and Egg Dye
- Rather than getting a million colored blocks, I decided to stick with the 4ct dye and just add water to change the intensity of the color and make it ombre.
Thunder Bubble Blaster
(Sun Squad) - These surprisingly work really well. They are a little bulky and heavy for my youngest but my oldest loves it. They do use up a lot of bubble solution quickly.
Bubble Solution 80oz
(Sun Squad) - Needed a refill for the Thunder Bubble Blasters
Thames & Kosmos Kid's First Science Laboratory
- Since we are still quarantined, our focus on education has been a lot of math and literacy. While we do a little bit of science, I wanted to do more with my oldest.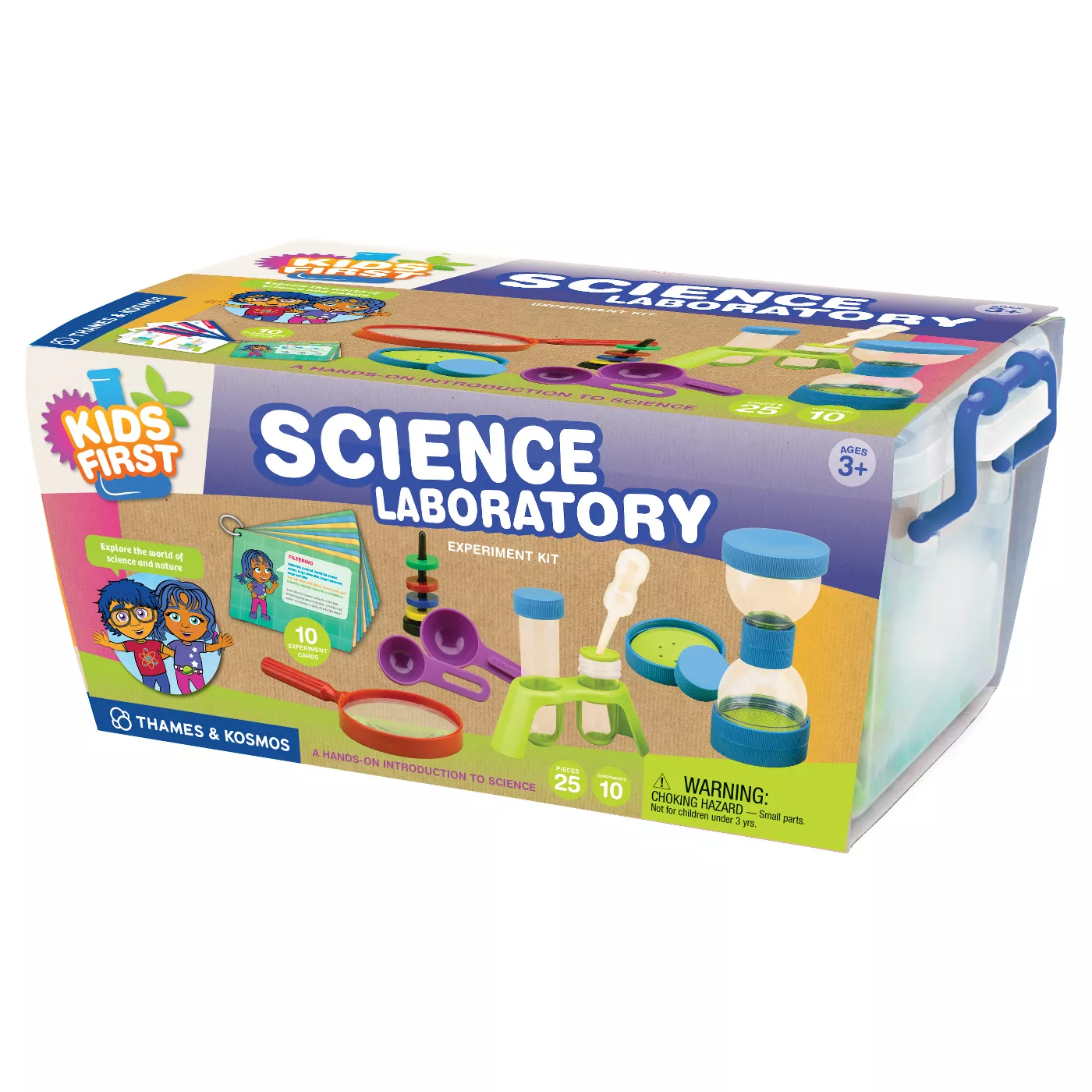 Women's Short Sleeve V-Neck T-Shirt
(Universal Thread) - These are some of my favorite t-shirts. I like comfy. I like relaxed fit. This is what I plan to tie dye.
Crayola Inspiration Art Case
- I don't know if I shared this with you all yet, but this is the art case I got for the girls to keep in my "she shed." I was surprised that it was cheaper at Target than Amazon but it is perfect for kids.